The Observation of the Observer
Interactive Video Installation
Video Projection
BLIND SPOT: THE OBSERVATION OF THE OBSERVER
One projection shows the observer with a camera angled out the open window. The opposing projection displays a window, the direct view of the observer in the opposite projection. The subject and object of observation face each other.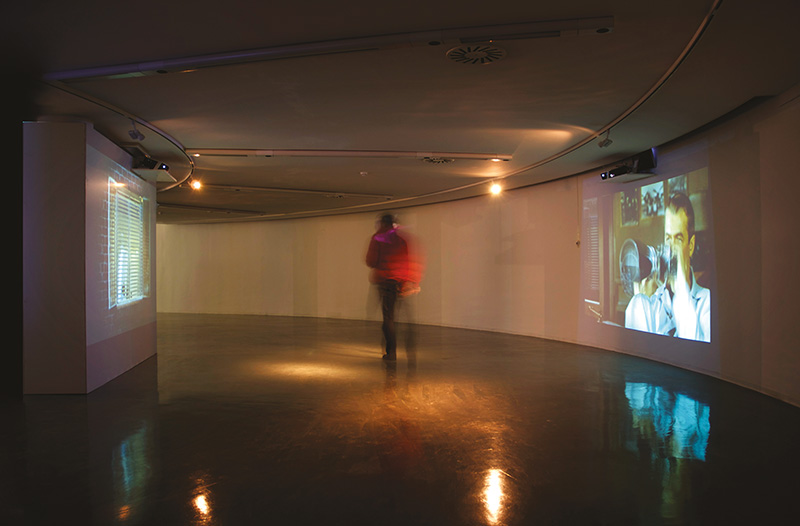 Video cameras within the exhibition space film the visitor and feed these live video streams into the two movie sequences being projected, so that the viewer becomes part of the video projection. One sees one's very own reflection in the lens of the camera, meaning that the camera is observing the viewer in the space between projections. The visitor then sees him or herself again, in the room behind the window on the opposite side.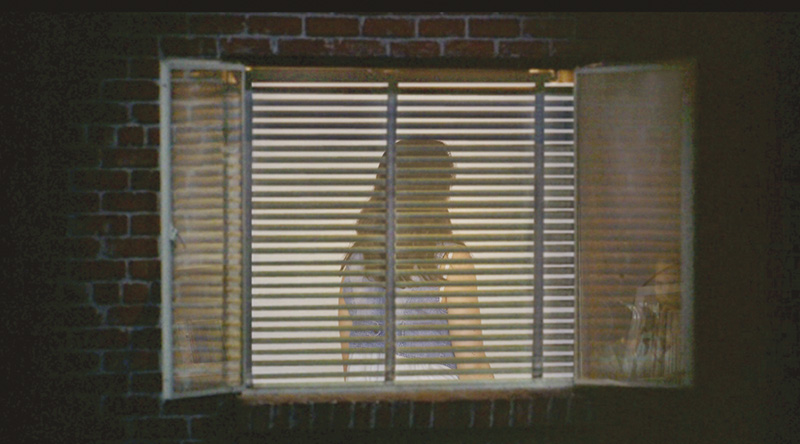 Die Videonstallation besteht aus zwei gegenüberliegenden Videoprojektionen. Projiziert werden Kameraeinstellungen aus Alfred Hitchcocks Film Das Fenster zum Hof. Zwei im Film aufeinanderfolgende Sequenzen werden in der Installation zeitgleich als endlose Loops dargestellt.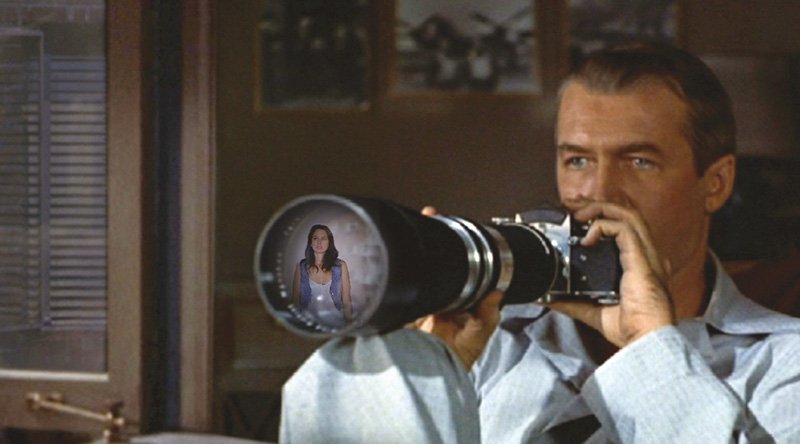 Die erste Projektion zeigt einen Mann am offenen Fenster, der durch das Teleobjektiv seines Fotoapparats nach draussen blickt und sein Gegenüber beobachtet. In der zweiten Projektion wird das vom Fotografen im Film observierte Fenster sichtbar. Subjekt und Objekt der Beobachtung stehen sich somit im Film wie im realen Raum gegenüber.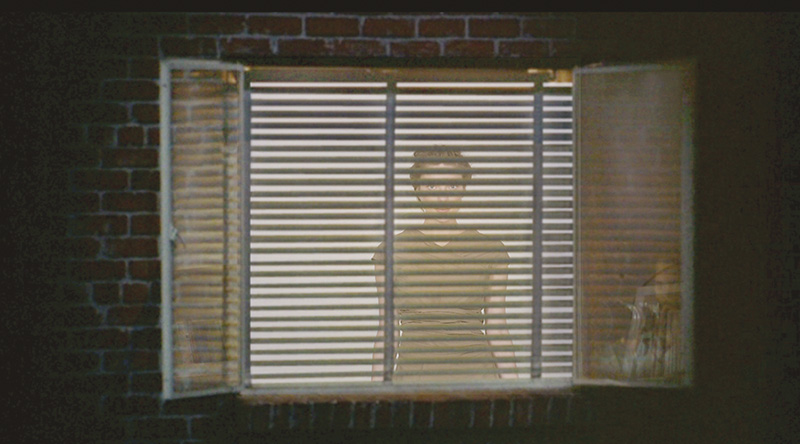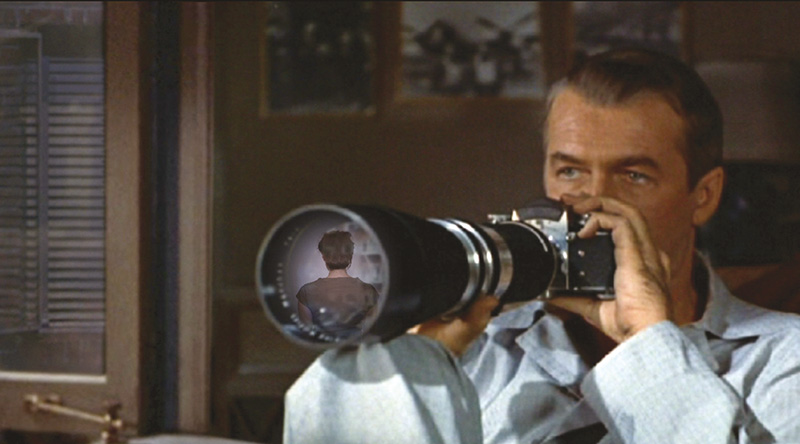 Im Ausstellungsraum befindliche Videokameras filmen den/die BesucherIn und speisen die entstehenden Live-Videobilder in die beiden Filmsequenzen ein, sodass der/die BetrachterIn, der/die zwischen den beiden Projektionen steht, selbst Teil des Videomaterials wird. Man sieht sich selbst sowohl auf der Linse der Kamera als Spiegelung, als auch im Fenster der zweiten Projektion.